Redefine the Ethnic Kurtas with the Modern Look!
Posted on February 18th, 2020 12:03 PM
Playing around with trends and redefining looks to give your own twist to fashion is not only restricted to women alone. Men can have their fair share in the sun too. Whether this involves playing around with fabric, experimenting with a style that is unusual or simply picking a different color that complements you rather than going in for the same old, there are many ways in which you can redefine your existing look. Say for instance with ethnic kurtas.
You do not have to wear them a particular way all the time just because it works for you. Here is how you can reinvent your ensemble the desirable way.
Go multicolored for a change
Don't get us wrong. This does not mean you need to look like a walking talking carnival parade. Rather than picking a single solid colored one, you can find a multicolored
modern ethnic kurta. It instantly puts a twist to your traditional look without giving the impression that you are trying too hard. While a straight cut always works wonders, even going in for a different collar can make all the difference.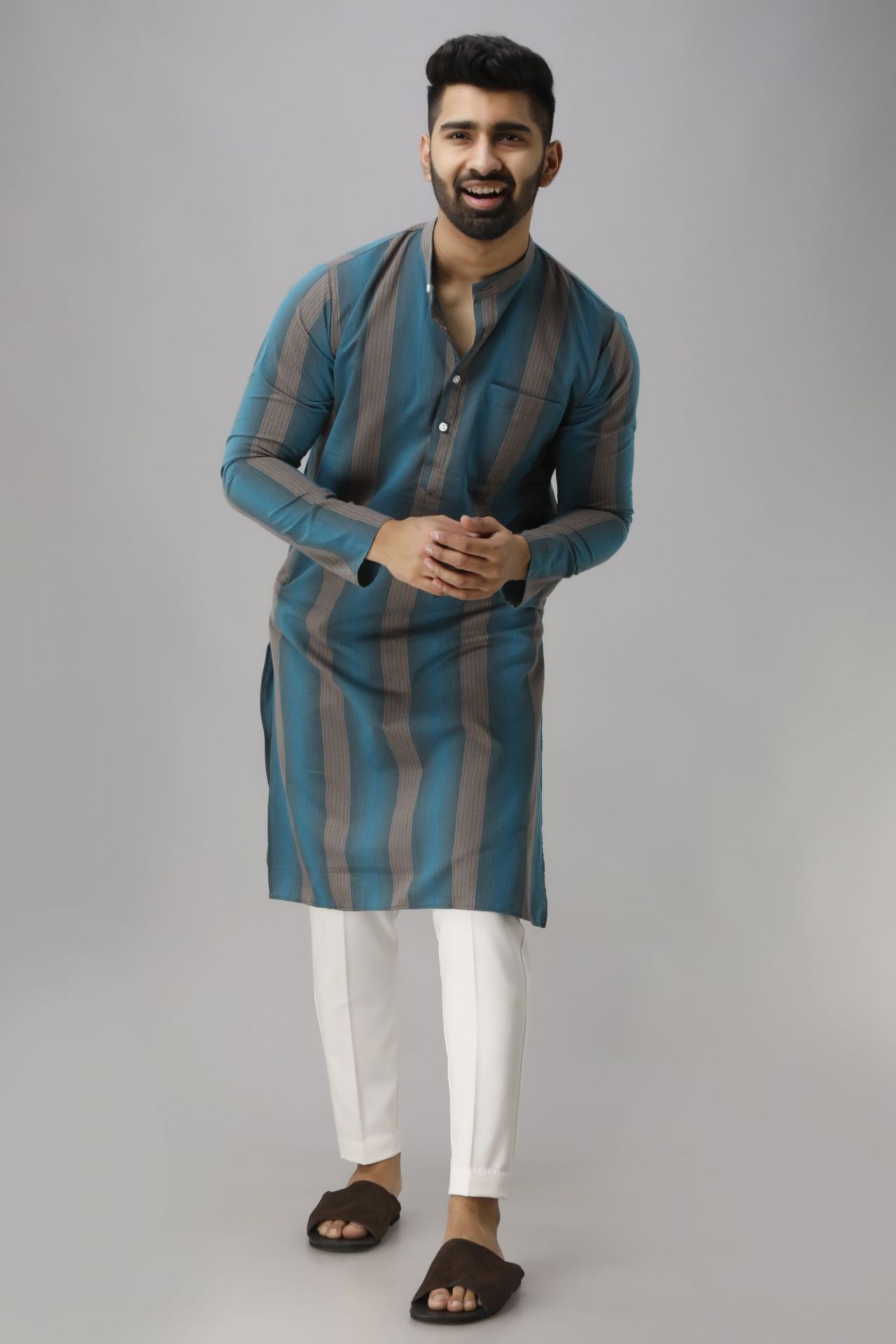 An all-white ensemble
While colors are always a way of expressing the liveliness and dynamism of what and how you are feeling, there is a certain aura that comes with donning all white. The twist is subtle but it immediately catches everyone's interest. It works for every occasion and event and gives off a classy vibe that cannot be compared. If all-white feels a little too much, you can opt for going for a colored border or stripes to add a little zing to your outfit.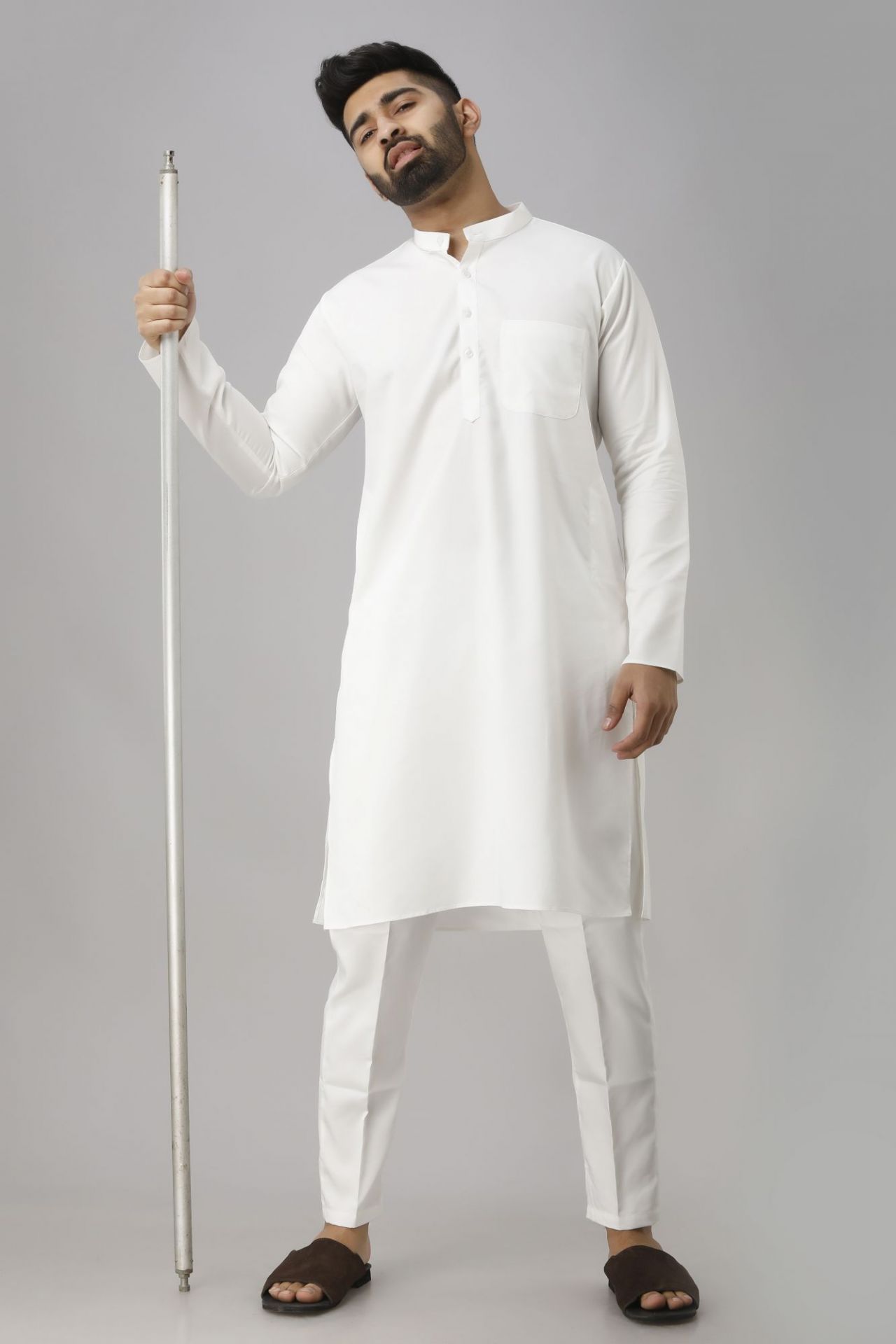 Long & Short Kurta

A quick way to style your attire involves choosing length that are not really conventional in nature. The end of your modern ethnic kurta can have a long ethnic kurta. For summer day outing you can also go in for one short length kurta that gives you the ability to show off your lower half too. You can wear it with pant or jeans.
Mandarin Style
A
stylish mandarin kurta
is perfect for men's who are tall and slim. It's a another great feature along with the buttoned front. mandarin style is a short and unfolded stand-up collar expressing style with elegance in traditional kurta. The mandarin collar is comfortable as it is small and does not feel stuffy.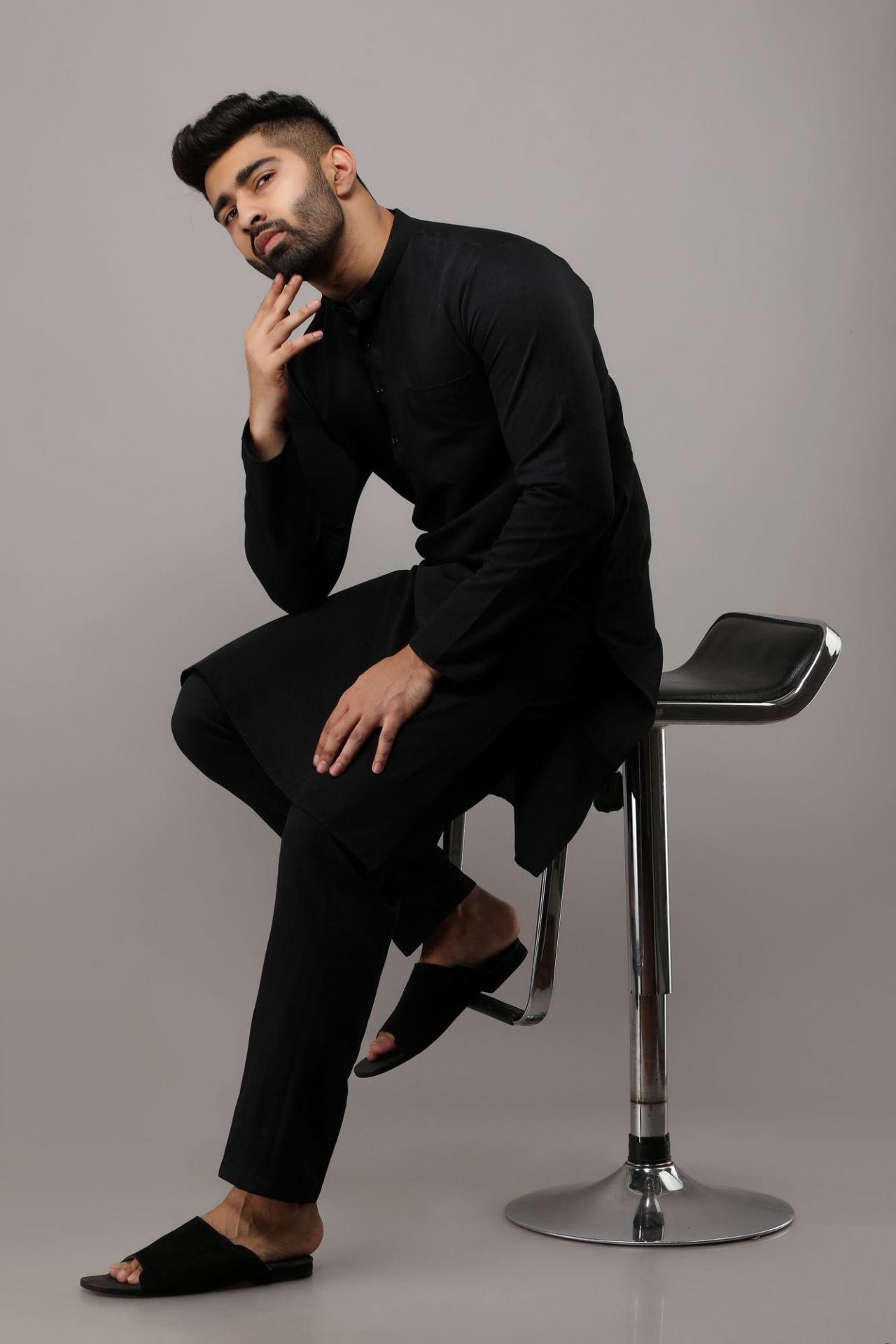 Buttoning it up works wonders
While a textured, long kurta is always a win and pairing it with a pant is the perfect ensemble for a grand occasion, you can seamlessly add a modern twist by wearing a waistcoat. The waistcoat can be printed or plain depending on your personal choices. Go in for a contrasting waistcoat to add a little more extravagance to your outfit.
The detail lies in the pajama too
While you are busy decking yourself up from the top, you need to pay attention to what you are wearing at the bottom too. As always, there are many choices to pick from so you need to pay careful attention to this. You can never go wrong with chino pants especially if you are experimenting with an out-of-the-ordinary kurta. If you are going for a pathani kurta, dhoti pants help to add that extra level of flair. You can even go in for contrasting pajamas and glide in style into a day function.
So there you have it. Redefining ethnic kurtas with complementing bottom wear and unique styles does not have to be a dramatic or major change from your usual occasion wear if that is not what you want it to be. You can add subtle but certain modifications off and on so that you come up with your own unique outfit that is sure to grab eyeballs for all the right reasons. Now that you have a fair idea of how to go about with this, or at least where to start, don't forget to let that creativity flow.